Step 1
BOOK a SERVICE
You may call us, drop us an e-mail or even book a service directly from our website.

Our expert customer care representatives would be happy to answer all your queries. Alternatively, if you are connecting to us from an alternative communication channel, we would be real quick in getting back to you as soon as possible.

During this initial conversation, we can fix a site inspection date as well.
step 2
SITE INSPECTION AND CONSULTATION
A detailed site inspection shall be carried out, and you shall be briefed on the details.

We will understand your requirements regarding space, colour, shape, look, interior design features, efficiency and ergonomics.

We can also discuss the type of raw material to be used, in which you have complete freedom of choice.
Step 3
DESIGN STAGE
On the basis of all the information received from your side, our expert designers and engineers will come up with a well-crafted plan on how to execute the whole process of your work.

We use AutoCAD as our primary software for preparing a digital site map, which acts as our first canvas for visualising our art. Such a process of designing digital or virtual design plans takes about 96 hrs in all.

We will share this design along with the execution plan over mail or by visiting you at a suitable time that is mutually fixed. We can fix the design or even make further changes if it doesn't suit your preferences.

In the meantime, we will also scrutinise and gather the best team members for your work, as per as areas of expertise are concerned. All our designers, engineers and workers are thoroughly verified, experienced and passionate about their work.

Upon finalising the design, we move over to purchasing the raw material for our craft.
step 4
EXECUTION OF THE PLAN
A project takes anywhere from 1 week to 12 weeks to be completed, varying on the basis of size, complexity and overall vastness of the project required to be executed. For instance, if the project consists ofliving room designs or modern interior design ideas for a compact room, it might just take a week's time or maybe even less.

Our smart workers under the supervision of engineers take care of the timely completion of your project.

Only after proper verification and quality control checks shall the project be declared complete.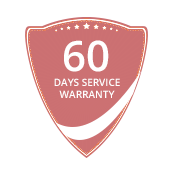 Service Warranty
We provide 60 days service warranty post-handover of the project.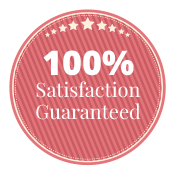 Guarantee Programme
V takes immense pride in providing 100% guaranteed satisfaction to you with On-time, On-budget and On-specification work ethics and track records.
Not even an iota of detail will be missed!
Stay assured.
Any doubts? Visit our FAQ page to know more.